The Mission of Calypso Breeze Consulting
The mission of Calypso Breeze Consulting is to provide relationship and concierge accounting and tax services. Relationship accounting means that I have chosen not to employ staff because I want my clients to call and talk to me directly. I handle all my client needs myself; I have chosen not to hire assistants. I want to get to know you and your business so that I can provide the best services possible. Concierge means that I come to you and work at your convenience.

I've been a CPA in Florida for 12 years and worked in Kentucky for 10 years at the same time. I have a combined total of 32 years of professional experience, which includes teaching college accounting classes in both states. I have owned different types of businesses and farms in my lifetime. I bring all my knowledge and experience to you.
I graduated from Florida Southern College in the 1980's with a Bachelor of Science in Psychology and minor studies in Business and Marketing. During this same time, I became a USCG Master Captain with Aux Sail endorsement. I continued my education at the University of North Florida and earned my Masters' Degree in Education. From there I earned my Ph.D. from Walden University and specialized in Health Psychology with forensic studies. After spending 4 years in non-profit employ and state government, I returned to the University of North Florida and earned an MBA, which gave me a thorough understanding of business, management, and marketing. And after another 3 years, I went back to the University of North Florida and earned my Master of Accounting degree in 2007. And in 2014, after spending time in farming, I earned my Master of Fisheries & Aquatic Sciences at the University of Florida.
Through these years, I worked full-time in human services and private industry. I followed a path that I believe makes me the best choice to help you with your business. I have been licensed and certified in various behavioral health specialties and business specialties. Currently, I hold a Notary Public Commission, a QuickBooks Advanced ProAdvisor certification and I am licensed by Florida Department of Business and Professional Regulation as a Certified Public Accountant. I formerly held a simultaneous license in the Commonwealth of Kentucky.
My experience, education and certifications and licensures have given me a thorough grounding in business and accounting. My mission to is to provide my small business clients with the most comprehensive support possible. I bring a great deal of experience and knowledge to your business.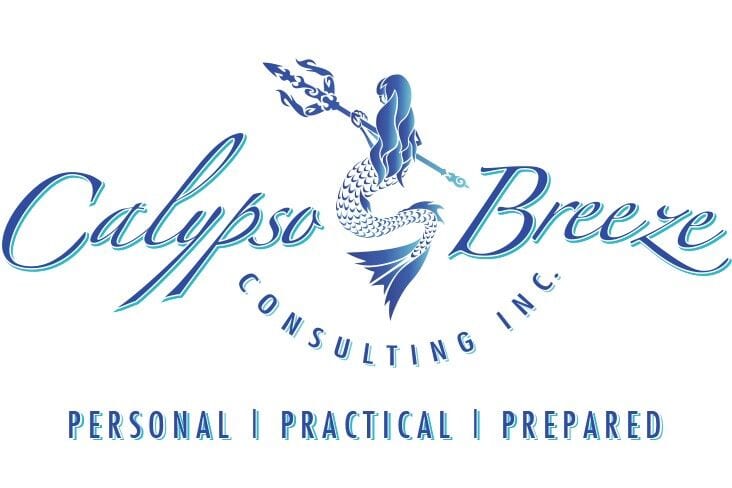 Calypso Breeze Consulting, Inc 5000 West Midway Road
PO Box 12817 Fort Pierce,
FL 34979
772-448-3996‬‬